If you look at the empty walls of your home every day and think about all the possibilities they offer, then this article is for you.
When someone starts decorating the wall of their home, they often don't know how to start. There are indeed infinite options.
So let's see together some hints on wall decoration choices, to give you inspiration or guide you on your next interior design adventure.
Decorate with posters
Posters that express your personal style and highlight and support the rest of your home decor will always be trendy.
It is of course important to choose high-quality print posters. The choice of a poster, of course, depends on your own preferences. Knowing what you like is the first part of the process.
Although choosing a poster or artwork is considered to be the most exciting and interesting step, the choice of the photo plays an equally important role in the final result. A thin oak frame is an easy option that can safely accommodate your poster. You can also play with mixing different materials and finishes.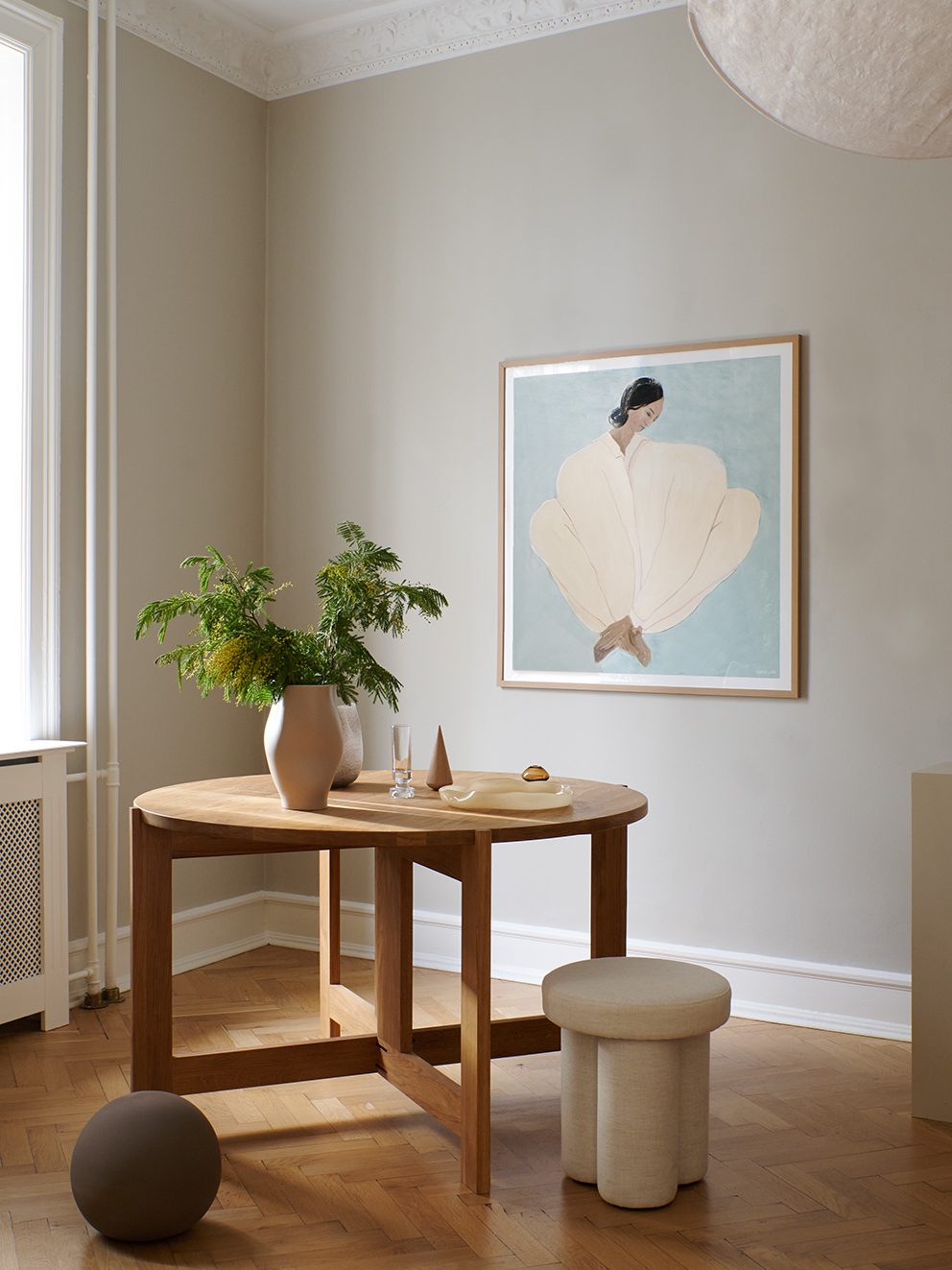 Maybe it's time to build your own gallery wall and show off your collection of artwork, framed photos and art prints. It's not as difficult as you might imagine. There are four steps to remember.
Do your research: Discover your style, theme and aesthetic of your gallery wall and design an original layout.
Measure: Experiment with different ways to set up your posters and think about whether you want the frames to be aligned or asymmetrically positioned. In any case, measure the distances between your posters so that they are approximately the same. You can get a better picture of how your gallery wall should look by putting tape on your wall, where you will place your frames.
Choose your posters: It's time to choose the posters to put in your gallery wall. Of course you can renew them with new ones when you want. Remember, as we said, the choice of the frame is as important as the choice of the poster. You can spread your framed posters on the floor, in the layout you have decided and see what works and what doesn't.
Hang your posters: Remember not to hang your posters too high. The center of your gallery wall should be about 1.5 meters from the floor. This represents the average height of the human eye.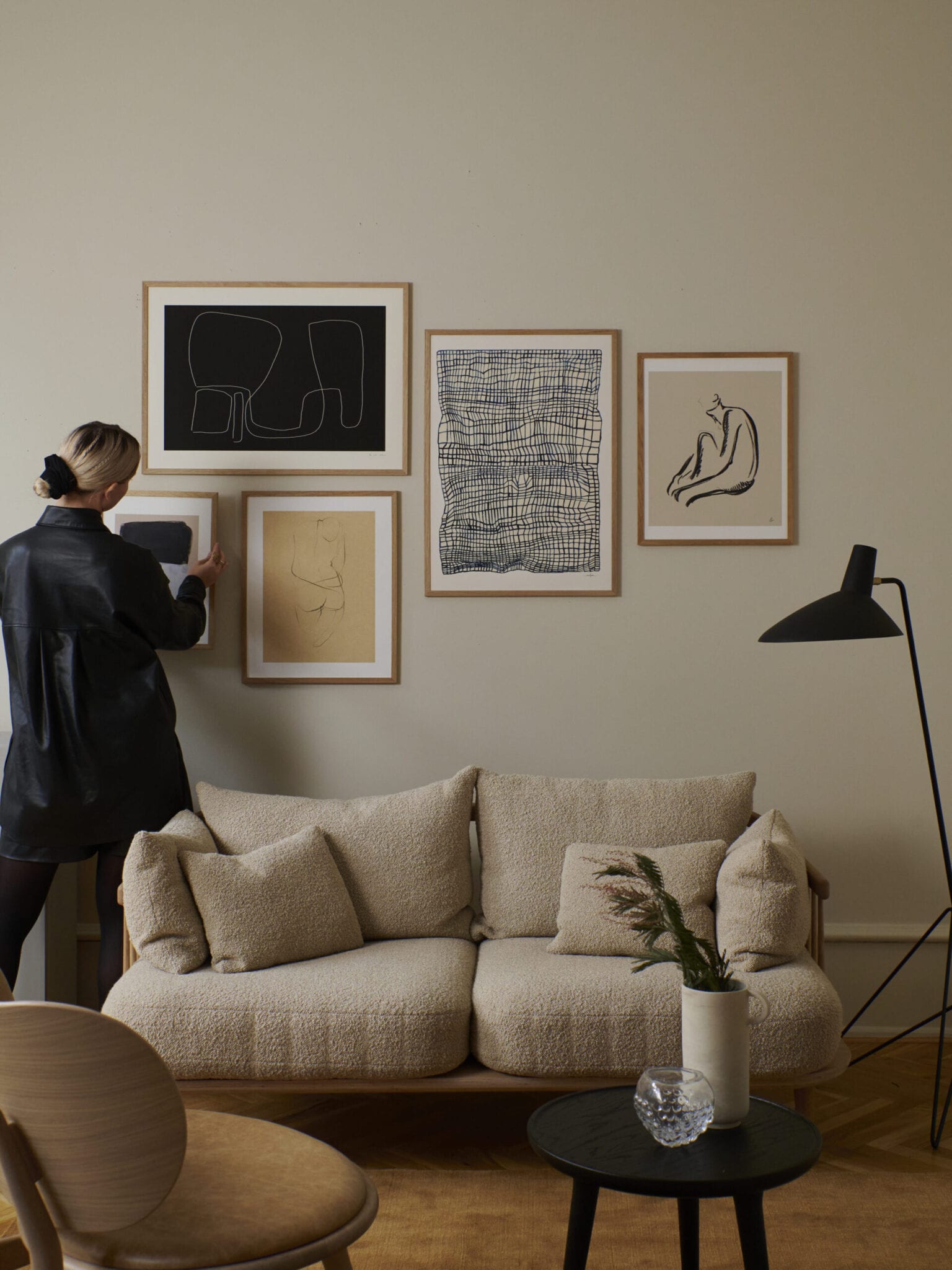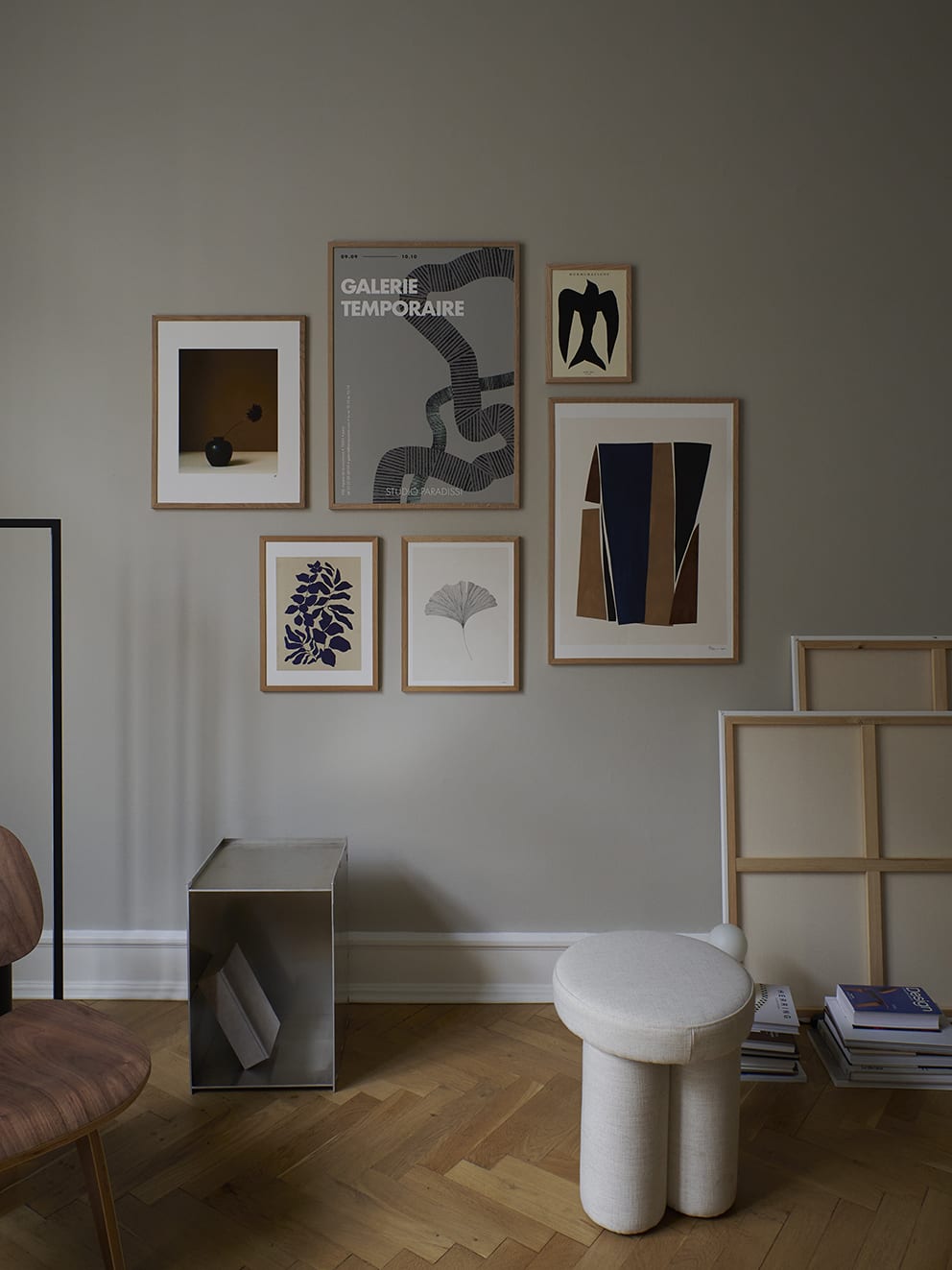 Decorate with fans
An alternative way of decorating is with paper fans, which will bring a splash of color to your wall in an elegant way. Decorative fan Saba, from the Scandinavian House Broste Copenhagen, is a beautiful and sustainable decoration option for the wall. The fan is made of paper, in different modern colors, combined to cover the latest decoration trends. They give a Japandi style to your home. Combine them with minimal posters or hang them in groups in the bedrooms and living room. The result will impress you!


Decorations made of seaweed and palm leaves
This kind of decorative items can bring a boho but also an impressive touch to your wall. We talked in a recent article about Hintsdeco's new collaboration with the interior design company Madam Stoltz, which brings forth handmade decorations, inspired by a journey through cultures and a love of nature. Within the collection of Madame Stoltz we see hanging wall decorations made of natural materials such as seaweed and palm leaves. You can place them above the bed or sofa and give a personal style to your decor.




Decorate with wall lamps
As I mentioned in the recent article Home lighting: the leading trends of 2022, the trend of wall lamps is constantly increasing and will be from now on everywhere. So why not take advantage of using a lamp which enters the socket and does not need electrical installation, to decorate your wall or to highlight its existing decor;


Decorate with clocks
Who said that your decoration can not also have practical use. By decorating your wall with an elegant clock, you gain in a functional and an aesthetic level.


Decorative shelves

An alternative and practical solution is to place shelves on your wall and decorate them. Install suspended shelves and decorate them with books, small sculptures, picture frames, candles and more.
Find more HINTS in the article, How to decorate the shelves in your living room.
Of course in many cases the shelves can be the decoration by itself. Check out some impressive shelves made of metal, wood and bamboo next.
Decorate with hangers
Hangers that adapt to the wall can be a practical storage solution, for hanging clothes, but also a decoration opportunity. You can use them in this way by hanging decorative pots, as well as some of the decorations we mentioned such as those made of palm leaves or decorative fans.


Decorate with mirrors
Most wall mirrors, can give a new dimension to a room and a completely different atmosphere in your home.
After the round and free-standing vertical mirrors we have seen in recent years, in the article Spring home decor: the trends from Maison et Objet we talked a lot about mirrors with irregular, corrugated, minimalist or more elaborate unique shapes. Due to their unusual form they can be hung in a variety of ways and determine the style that you want to give your home.
The possibilities of using a mirror are infinite and have the ability to give personality to a room like no other decor element. Mirrors also reflect light, helping a small space look bigger and brighter.
Decorate with plants
The use of indoor plants is always an easy, quick and effective solution. Hanging and climbing plants are used quite a lot, lately. You can try hanging, wall-mounted planters, pot and frames with compositions from natural plants and add freshness to your decor.


Decorate with plates.
The use of plates to decorate the wall is back. Why hide your beautiful China when you can show them off with wire hangers for dishes. You can use glass or wicker dishes depending on your desired style.
Decorate with rugs 
Adding a rugcan bring a different texture to your wall and create a warm welcoming atmosphere, in an original way. Hang rugs with colors, with geometric shapes or with natural materials in the living room and bedroom and give your personal style to your decor.


Decorate with children's drawings
There is no better way to bring the personal element to your decor. Place the children's drawings in a beautiful frame and either incorporate them into your gallery wall, or display them on their own at a central point of your wall. This is ideal to instantly cheer you up and create warmth in your home.
Follow our latest articles for many more HINTS and write us in the comments what advice you would like read next.